About
How the FCH Sourcing Network Works
How the FCH Sourcing Network Works
The power is the inquiries that flow through the network
What:
Every day,
thousands of searches for fasteners
are made online for a wide variety of reasons.
FCH serves the fastener industry
by providing a digital platform where sellers list inventory and anyone can find and inquire about them. Sellers and buyers work directly together when they decide to transact business. Sellers pay to list their inventory, and there is never a charge to search the network.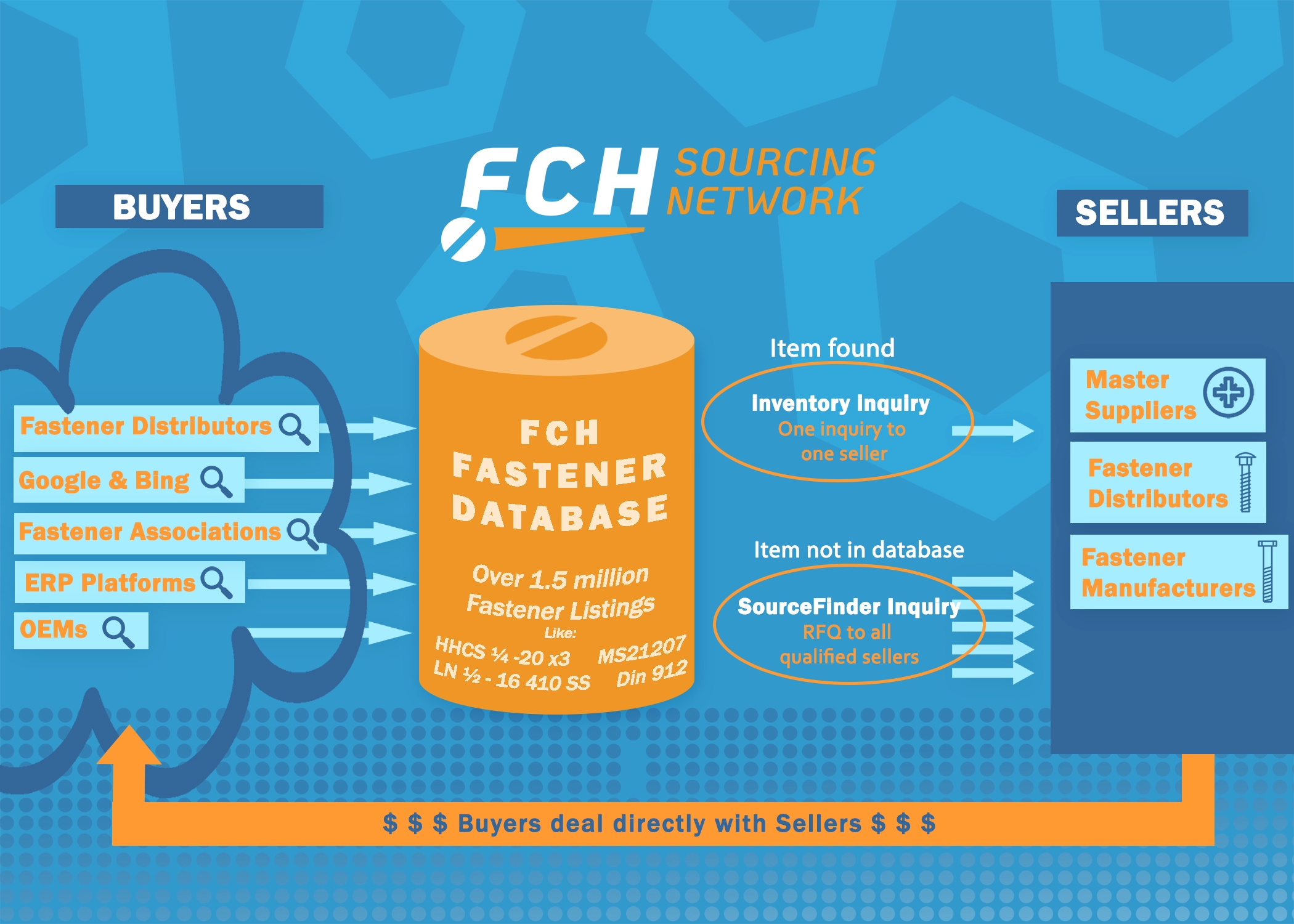 When:
After nearly 15 years of continuous growth and development, FCH has become a staple sourcing platform for scores of fastener professionals. They use the network whenever the need arises, such as when a supplier has a disruption, or there's a tricky part they need to find. And it works 24/7.
Who:
Many companies that list inventory with FCH only sell to other distributors, and some only sell to end users. Some companies use the network to try to liquidate slow-moving inventory, while others list everything they sell. Most FCH member companies show all of their listings to all users, and others, such as master distributors, show their inventory only to qualified buyers.
How:
Pricing information is available on some listings, at the option of the listing company. Many companies prefer to qualify inquiries before discussing pricing.
Why:
People access FCH to find fasteners, which results in sales inquires. When a user locates a fastener in the FCH database of
over 1.5 million listings
, they can generate an electronic inquiry, or call the seller with the number provided. For extremely difficult to find items, users can optionally create an
FCH SourceFinder
™ inquiry, which sends a broadcast RFQ to qualified sellers across the network.