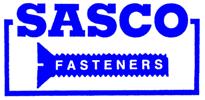 FCH Member Advertisement
1/4-20 Spade Bolt Anchors
Spade Bolt Anchors usually have a machine screw style thread and a flattened spade-like head. The head has drilled hole, which is used as an attachment-point for wire. The anchor is screwed into a pre-threaded hole.
2 results, (click on any line for more information)
Buy Spade Bolt Anchors from one of our FCH Network Members
Supplier
Loc
Type
Material
Finish
Size
Description
Qty
American
NY
Spade Bolt Anchor
Steel
1/4-20 x 1 1/4
l spade bolt
13800
Hodell
OH
Spade Bolt Anchor
Steel
Plain
1/4-20 x 2
1/4-20 x 2 spade blt stl pln to prt
16
Trademarks identified with products listed on this website are the property of their respective owners, not FastenersClearingHouse.com.