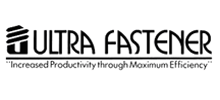 FCH Member Advertisement
#10-14 Light Duty Plastic Anchors
Light duty Plastic Anchors can be fluted, ribbed or conical, and can be used in stone, concrete, hollow block or brick . Plastic anchors are injection-molded with a larger flat head, and with protruding ribs that extend from end to end and require a pre-drilled hole.
1 results, (click on any line for more information)
Buy Light Duty Plastic Anchors from one of our FCH Network Members
Supplier
Loc
Type
Material
Finish
Size
Description
Qty
Kanebridge
IL
Conical, Ribbed, Fluted Light Duty Plastic Anchor
Plastic
Plain
10-14
10-12-14 plastic anchor
25,000
Trademarks identified with products listed on this website are the property of their respective owners, not FastenersClearingHouse.com.