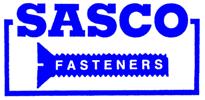 FCH Member Advertisement
9/16-18 Pipe Elbows
A Pipe Elbow, sometimes just called an "Ell", is a type of pipe fitting that allows for a sudden change in direction of the pipe run. Pipe Elbows can be either 90 degree or 45 degree, though sometimes 22.5 degree elbows are used.
2 results, (click on any line for more information)
Buy Pipe Elbows from one of our FCH Network Members
Supplier
Loc
Type
Material
Finish
Size
Description
Qty
Hodell
OH
Pipe Elbow
Steel
Plain
9/16-18 x 560
9/16-18 x 560 90 deg swivel elbow tilt hose
150
Wurth
IN
Pipe Elbow
Steel
Plain
9/16-18
9/16-18 90 deg fitting 1/2form tubeend per print 50589 rev p7
1,797
Trademarks identified with products listed on this website are the property of their respective owners, not FastenersClearingHouse.com.