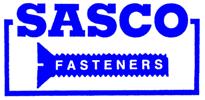 FCH Member Advertisement
M20 Drop-In Anchors
A drop-in style anchor is a two-piece, internally threaded expansion anchor with four equally-spaced longitudinal slots extending from the bottom end of the outer shield. They require a hole pre-drilled in the concrete or masonry, and a setting tool to expand the anchor.
1 results, (click on any line for more information)
Buy Drop-In Anchors from one of our FCH Network Members
Supplier
Loc
Type
Material
Finish
Size
Description
Qty
Eurolink
SC
Drop-In Style Anchor
Steel
Zinc/Clear
M20
m20 art. 88567 steel zinc plated hammerset anchor fischer expansion hammerset anchor
10
Trademarks identified with products listed on this website are the property of their respective owners, not FastenersClearingHouse.com.