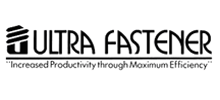 FCH Member Advertisement
1 1/4 Wrenches
A Wrench is a tool, usually operated by hand, for tightening bolts and nuts. It usually has some design of jaw foe clamping the head of the bolt or nut, and a handle to provide a mechanical advantage to tighten or loosen the fastener.
3 results, (click on any line for more information)
Buy from one of our FCH Network Members
Supplier
Loc
Type
Material
Finish
Size
Description
Qty
NutsBolts
NE
Wrenches
1 1/4
1 1/4 combination wrench () ()
1
IPC
VA
Wrenches
1 1/4-3
1-1/4-3 adjustable hook spanner wrench
2
HBBOLT
CA
Wrenches
1 1/4
wright tool # 714 14-pc 12-pt combination wrench set w/pouch 3/8 to 3/8 to
-1
Trademarks identified with products listed on this website are the property of their respective owners, not FastenersClearingHouse.com.