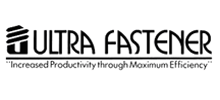 FCH Member Advertisement
3/8 Screw Extractors
A screw extractor is a tool used to remove broken or seized screws. Generally a hole needs to be drilled into the broken screw and the screw extractor is inserted into the hole. There are two main types of screw extractors; one has spiral flutes which cut into and grip the hole in the screw. The other has straight flutes.
2 results, (click on any line for more information)
Buy Screw Extractors from one of our FCH Network Members
Supplier
Loc
Type
Material
Finish
Size
Description
Qty
Alpine Su
UT
Bolt & Screw Extractors
Steel
3/8
power screw extractor 3/8
2
MidStates
MI
Bolt & Screw Extractors
3/8-10
drill out screw extractor
2
Trademarks identified with products listed on this website are the property of their respective owners, not FastenersClearingHouse.com.