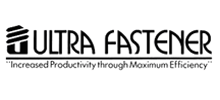 FCH Member Advertisement
2 1/4 Acme Threaded Rod
ACME Threaded Rod is bar stock which has been machined to have a 29° Acme thread angle, which is easier to machine than square threads. Acme threads are generally stronger than square threads due to their trapezoidal thread profile, which provides greater load-bearing capabilities. Often used for machinery and garage doors.
1 results, (click on any line for more information)
Buy Acme Threaded Rod from one of our FCH Network Members
Supplier
Loc
Type
Material
Finish
Size
Description
Qty
Jackson
MS
Threaded Rod (Acme Thread)
Steel
Plain
2 1/4-4 x 3
2 1/4-4 x 3 l.h. acme threaded rod
1
Trademarks identified with products listed on this website are the property of their respective owners, not FastenersClearingHouse.com.